Mitten Garland Advent Calendar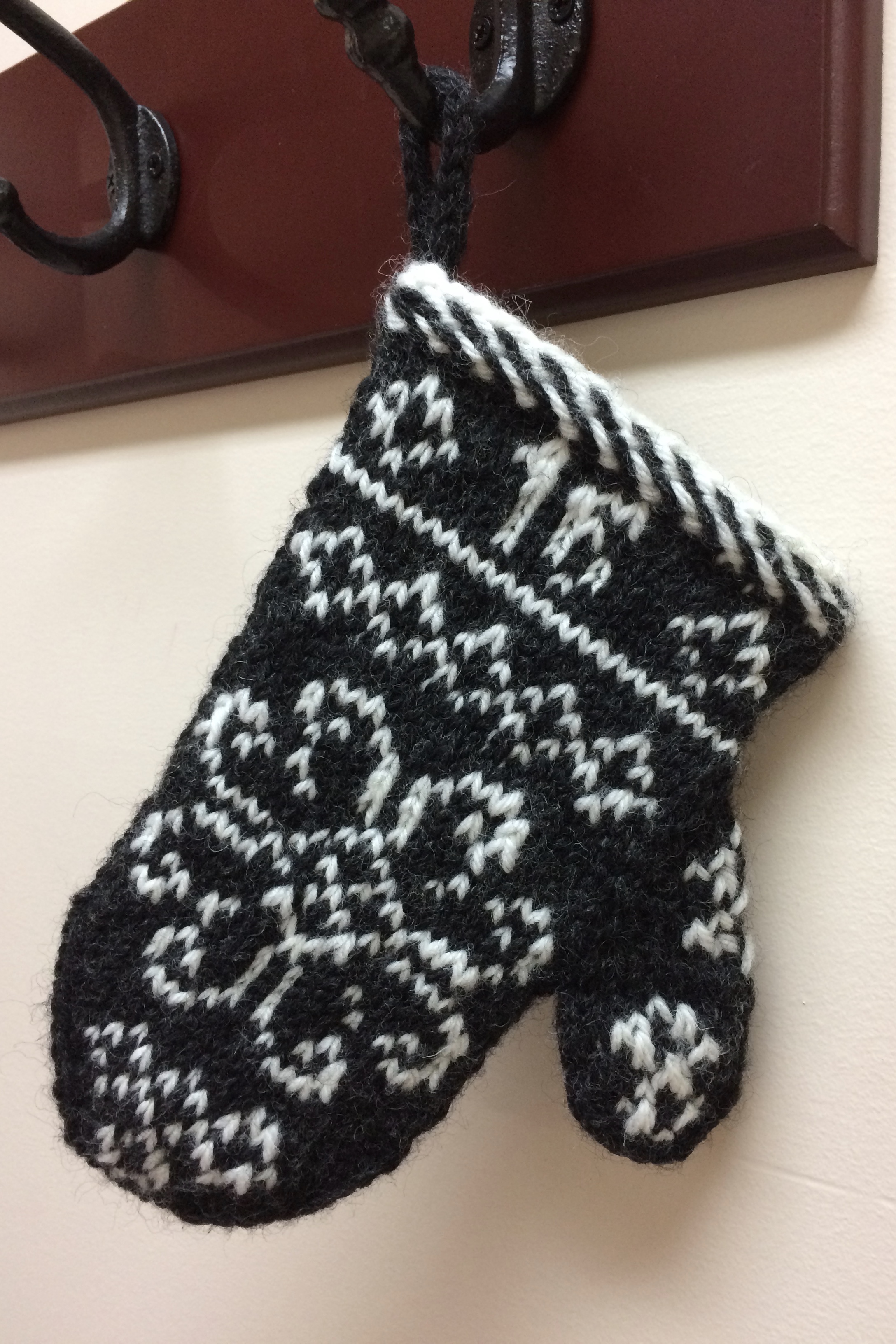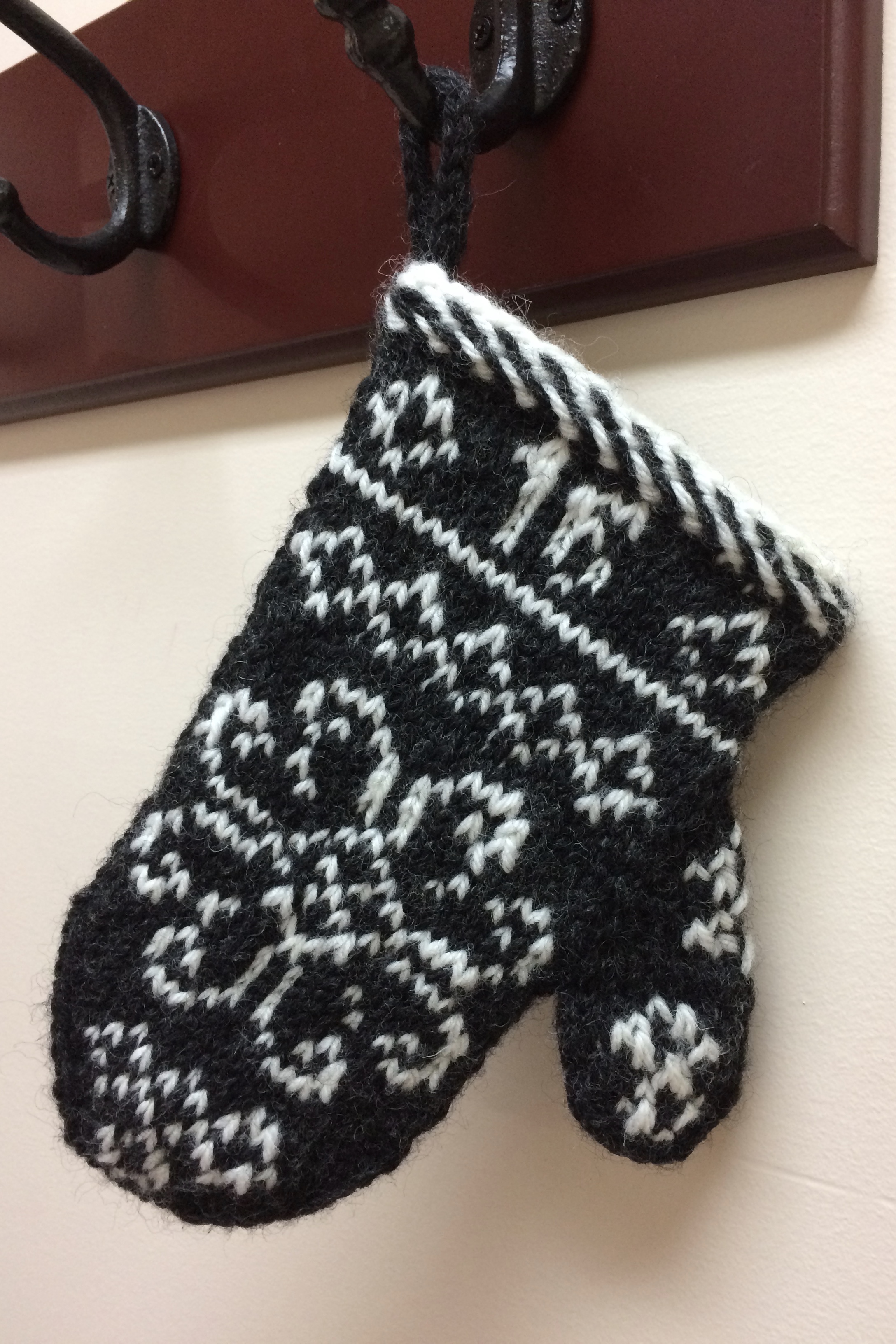 Mitten Garland Advent Calendar
Mittens! The perfect form for holding treats and counting down the days until Christmas. Join us for this mini mitten class and learn stranded colour work while making the most beautiful Advent calendar imaginable.
What It's All About
We love the work of Kathy Lewinsky aka "Just Crafty Enough", especially when it comes to mittens. Kathy has graciously provided us all with the "plans" for 24 unique Scandinavian style mini-mittens for an advent calendar. Each numbered mitten has a unique, charted pattern and is roomy enough to hold treats; small enough to make a beautiful garland. Start now! You can make a mitten per day! In this three-part class you'll learn: Scandinavian "braiding", stranded colour work (working with two colours at the same time), and how to read a colour work chart. Kitchener stitch, duplicate stitch and i-cord techniques will also be demonstrated and you'll have a chance to practice these new skills on a sample piece. We'll also provide a materials kit for your first mitten to get you off to a great start.
Skill Level
You need to be able to knit in the round on double pointed needles. We recommend taking the Seamless Hat (Knit in the Round) workshop prior to this workshop if you haven't used dpns before.
Please Bring:
4.5mm double pointed needles (set of five)
Includes:
yarn and printed pattern for your first mitten in holiday colours;

smoothing the slope on your learning curve; and

a great idea for a wonderful holiday tradition.
Other important info that you should know about...
You have to pay the registration fee in advance to hold your seat. You can pay online or call the store at 780-477-9276 to make a payment over the phone.

This workshop may be held on our mezzanine level which is roomy but only accessible by stairs. If you have mobility issues and can't manage the stairs, please contact Cynthia: cynthia@rivercityyarns.com.

Cancellations? We know you have every intention of coming, but life happens, so we need a cancellation policy, and this is it:

If you cancel 7 days (or more) prior to your workshop date, we will refund your registration fee less a $25 administration & service fee.

No refunds will be made if you have to cancel less than 7 days before your class is scheduled to begin. If you are unable to attend, you may ask a friend to take your place.

If minimum enrolment is not met we reserve the right to cancel the class. A full refund of your registration fee will be given should this situation arise.

Questions, comments, concerns, suggestions? Please contact cynthia@rivercityyarns.com.

Private group or individual sessions are also available. For information please Cynthia (see above).