Jolly Wee Elf!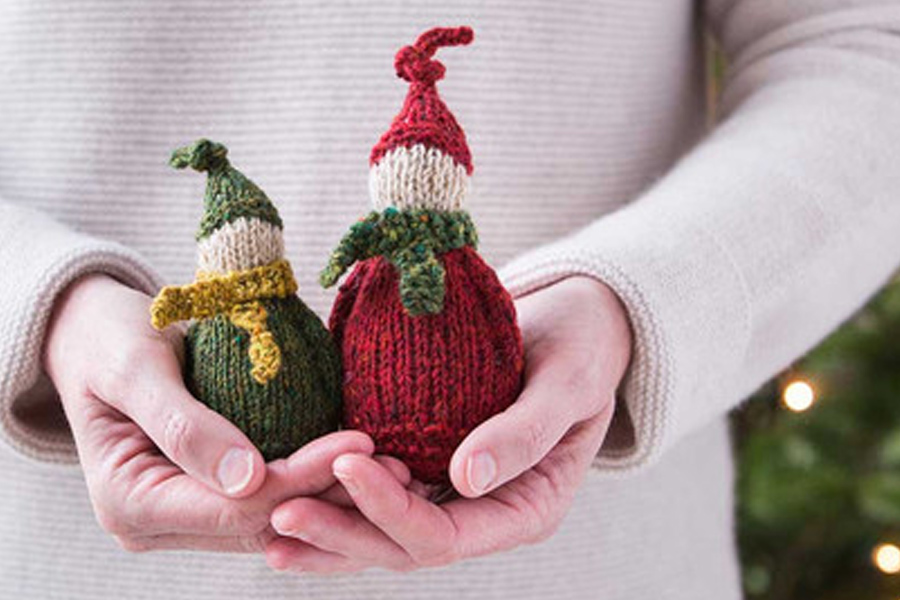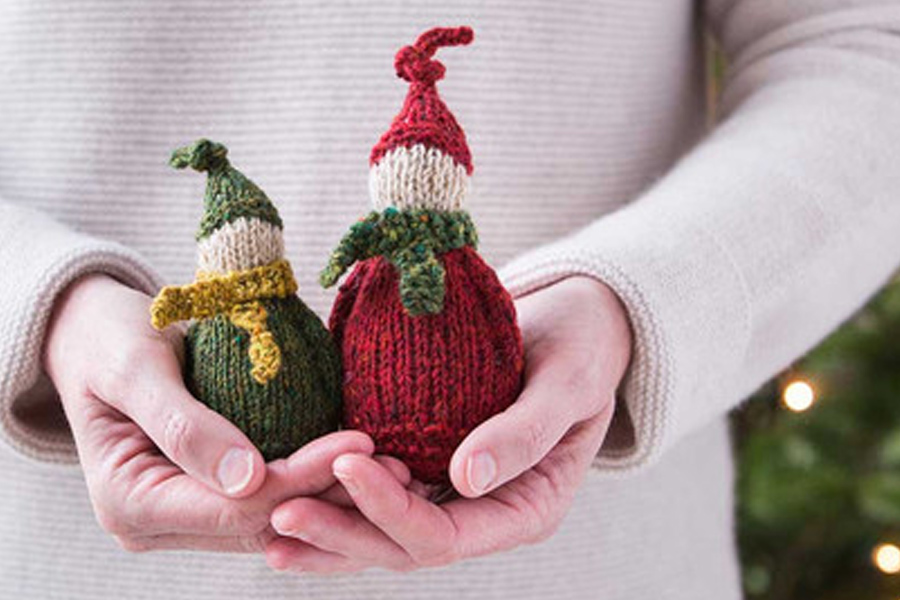 sold out
Jolly Wee Elf!
This very special workshop is not to be missed! Start with one little elf now and by December 24 you'll have enough to form a choir, give to all of your friends or decorate a tree!
What It's All About
The Jolly Wee Elf is a popular addition to our Holiday Knitting tradition here at River City Yarns. We've made a whole "village" of them over the past couple of years. Designed by our friends at Churchmouse Yarns and Tea, we'll take you through their step by step instructions to create a whimsical tree ornament or mantle/table decoration for the upcoming holiday season.
Like the wee elf, this workshop only takes a wee amount of time! You'll learn/review how to increase (KFB), pick up stitches, how to work short rows (W&T) and knit i-cord. We'll show you how to deal with ends when you change colours, "stuffing" your elf and weighting him/her for balance and finishing up with a few stitches for body definition. Your registration fee includes a Jolly Wee Elf kit (yarn, weight, stuffing) as well as an electronic copy of Churchmouse's Jolly Wee Elf pattern.
Skill Level
Students should know how to knit in the round on double pointed needles (dpns). We recommend taking the KITR: Seamless Hat class first if you haven't knit with dons before.
Please bring:
3.25 mm double pointed needles (set of five) and a blunt tapestry needle
Includes:
4 hours of instruction. We guarantee you won't be able to stop at one elf!

Jolly Wee Elf kit (everything you need, except the needles!)

The Jolly Wee Elf pattern from Churchmouse Yarns & Tea (electronic version)
Other important info that you should know about...
You have to pay the registration fee in advance to hold your seat. You can pay online or call the store at 780-477-9276 to make a payment over the phone.

This workshop may be held on our mezzanine level which is roomy but only accessible by stairs. If you have mobility issues and can't manage the stairs, please contact Cynthia: cynthia@rivercityyarns.com.

Cancellations? We know you have every intention of coming, but life happens, so we need a cancellation policy, and this is it:

If you cancel 7 days (or more) prior to your workshop date, we will refund your registration fee less a $25 administration & service fee.

No refunds will be made if you have to cancel less than 7 days before your class is scheduled to begin. If you are unable to attend, you may ask a friend to take your place.

If minimum enrolment is not met we reserve the right to cancel the class. A full refund of your registration fee will be given should this situation arise.

Questions, comments, concerns, suggestions? Please contact cynthia@rivercityyarns.com.

Private group or individual sessions are also available. For information please Cynthia (see above).