Ergonomics for Yarnies: Fingers, Wrists and Elbows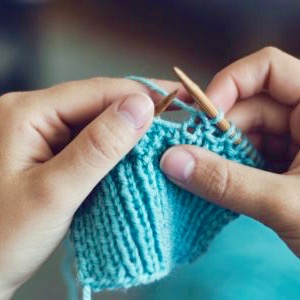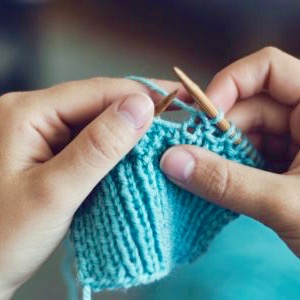 Ergonomics for Yarnies: Fingers, Wrists and Elbows
Do you love to create beautiful things with yarn but find yourself with sore fingers, wrists, and/or elbows? Come learn how to improve your posture and movements so you can get back to making beautiful things without the pain!
What It's All About
Knitters, crocheters and needleworkers! It's time to come out and learn more about avoiding stress and strain in our craft. We've invited Kris Jacobsen, RMT, to talk to us about good posture and reasons for muscular tension. He'll address how we can avoid strains, inflammation and pain while reinforcing good habits. Come join us to:
try out some stretches/exercises that will help you when you're working on projects.

learn more about how the muscles, joints and bones work (and don't work) when faced with repetitive actions.

learn about some simple tools (some that might be hiding in your kitchen drawer and some that can be purchased) that will help with stretching and other tips for soothing aches and pains.
Kris will provide handouts to help you remember all the stretches he suggests. He will also spend some time with each participant to address specific concerns. You bring a project that you're working on and Kris will make observations and suggestions to help you focus on being comfortable and relaxed as you pursue your passion!
This session will focus on fingers, wrist and elbow pain - if you're interested in how to reduce pain in your shoulders, neck and back, check out our other ergonomics class that focuses on the back.
About the Teacher:
Kris Jacobsen has been a lifelong proponent of physical action, and had worked in various fields before a skydiving accident broke both of his legs and caused him to take a different career path. Time spent recovering further impressed upon him the importance of continual health awareness, and focused his attention on health and rehabilitative care. He had always been a proponent of massage, and this life change helped propel him into the career that he loves today.
He strives daily to assist people in gaining back quality of life, utilizing skills learned in therapeutic massage at MacEwan University as well as continual training with others modalities such as myofascial cupping. He specializes in lotion free massage to return you to your day naturally refreshed and focused, without feeling oily or sticky.
He draws upon life experiences such as his Undergraduate degree in Biology at the University of Alberta, being a Sempai (instructor) of the martial art of Ju-jitsu and a varied work history to further understand each clients' needs and limitations, individualizing each treatment to bring deserved quality of life back!
Skill Level
All skill levels and all yarn crafters are welcome!
Please bring:
Please bring a small project that you're working on. Something that you can work on comfortably in your lap and doesn't require a table or a lot of pattern review.
Other important info that you should know about...
You have to pay the registration fee in advance to hold your seat. You can pay online or call the store at 780-477-9276 to make a payment over the phone.

This workshop may be held on our mezzanine level which is roomy but only accessible by stairs. If you have mobility issues and can't manage the stairs, please contact Cynthia: cynthia@rivercityyarns.com.

Cancellations? We know you have every intention of coming, but life happens, so we need a cancellation policy, and this is it:

If you cancel 7 days (or more) prior to your workshop date, we will refund your registration fee less a $25 administration & service fee.

No refunds will be made if you have to cancel less than 7 days before your class is scheduled to begin. If you are unable to attend, you may ask a friend to take your place.

If minimum enrolment is not met we reserve the right to cancel the class. A full refund of your registration fee will be given should this situation arise.

Questions, comments, concerns, suggestions? Please contact cynthia@rivercityyarns.com.

Private group or individual sessions are also available. For information please Cynthia (see above).